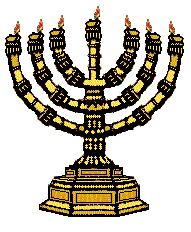 The cross did not save Jesus and it will not save you.But the blood of Jesus will save you if you repent.
JOHN 14-6
 Jesus saith unto him,I am the way,the truth,and the life:No man cometh unto the father,but by me.


THE SINNERS PRAYER

Dear Lord Jesus.Thank you for dying on the cross for me.I confess that I am a sinner before God.I acknowledge that by your death and sacrifice that you have paid the penalty of my sins for me.Please come into my heart and become the Lord of my life.As you gave your life,I give my life to you.I will take up my cross and follow you,not as I will,but to follow your perfect will for my life
IN JESUS NAME,AMEN






Local Church
Virginia Location

3923 Deep Creek Blvd. Portsmouth Va.23701----------

New webpage for local church

Portsmouth Va.

  

    Pastor
Dennis Williams
     Area Code (757)Phone 319-2852  
 

Services

Sunday morning
service---10:30 am

A CHURCH RETURNING TO IT`S FIRST LOVE
REV.2:1-7
EPHESUS CHURCH MESSAGE
COME WORSHIP WITH US
EVERYONE WELCOME




For the young people a few links
Bible game:
Dictionary:
Encyclopdia:
Homework help:



Bible Verse Of The Day



Luke 12:35-40
Let your loins be girded about, and [your] lights burning; And ye yourselves like unto men that wait for their lord, when he will return from the wedding; that when he cometh and knocketh, they may open unto him immediately. Blessed [are] those servants, whom the lord when he cometh shall find watching: verily I say unto you, that he shall gird himself, and make them to sit down to meat, and will come forth and serve them. And if he shall come in the second watch, or come in the third watch, and find [them] so, blessed are those servants. And this know, that if the goodman of the house had known what hour the thief would come, he would have watched, and not have suffered his house to be broken through. Be ye therefore ready also: for the Son of man cometh at an hour when ye think not. Luke 12:35-40














Short Stories

My Quilt of Life.



Before each of us laid our lives like the squares of a quilt in many piles. An Angel sat before each of us sewing our quilt squares together into a tapestry that is our life. But as my angel took each piece of cloth off the pile, I noticed how ragged and empty each of my squares was. They were filled with giant holes. Each square was labeled with a part of my life that had been difficult, the challenges and temptations I was faced with in everyday life. I saw hardships that I endured, which were the largest holes of all. I glanced around me. Nobody else had such squares. Other than a tiny hole here and there, the other tapestries were filled with rich color and the bright hues of worldly fortune. I gazed upon my own life and was disheartened. My angel was sewing the ragged pieces of cloth together, threadbare and empty, like binding air. Finally the time came when each life was to be displayed, held up to the light, the scrutiny of truth. The others rose, each in turn, holding up their tapestries. So filled their lives had been. My angel looked upon me, and nodded for me to rise. My gaze dropped to the ground in shame. I hadn't had all the earthly fortunes. I had love in my life, and laughter. But there had also been trials of illness, and death, and false accusations that took from me my world, as I knew it. I had to start over many times. I often struggled with the temptation to quit, only to somehow muster the strength to pick up and begin again. I spent many nights on my knees in prayer, asking for help and guidance in my life. I had often been held up to ridicule, which I endured painfully, each time offering it up to the Father in hopes that I would not melt within my skin beneath the judgmental gaze of those who unfairly judged me.  And now, I had to face the truth. My life was what it was, and I had to accept it for what it was. I rose and slowly lifted the combined squares of my life to the light. An awe-filled gasp filled the air. I gazed around at the others who stared at me with wide eyes. Then, I looked upon the tapestry before me. Light flooded the many holes, creating an image, the face of Christ. Then our Lord stood before me, with warmth and love in His eyes. He said, "Every time you gave over your life to Me, it became My life, My hardships, and My struggles. Each point of light in your life is when you stepped aside and let Me shine through, until there was more of Me than there was of you." May all our quilts be threadbare and worn, allowing Christ to shine through. Please share this with someone you love, care about or even someone who needs Jesus in their heart. They may scoff, but at least the seed has been planted, and God will do the rest. May God bless you today and Forever.






The Rest of the Story:



Back in the 50's there was a well known radio host/comedian/song writer in Hollywood named Russ Hamblin, who was noted for his drinking, womanizing, partying, etc. One of his bigger hits at the time was "I Won't Go Hunting with You Jake, But I'll Go Chasing Women". Along came a young preacher holding a tent revival. Hamblin had him on his radio show, presumably to poke fun at him. Then to gather more material, Hamblin showed up at one of the revival meetings. Early in the service the preacher announced, "There is one man in this audience who is a big fake." There were probably others who thought the same thing, but Hamblin was convinced that he was the one the preacher was talking about (some would call that conviction), but he was having none of that. Still the words continued to haunt him until ,a couple of nights later, he showed up drunk at the preacher's hotel door around 2 a.m. demanding that the preacher pray for him. The preacher refused, saying, "This is between you and God and I'm not going to get in the middle of it." But he did invite Russ in and they talked until about 5 am at which point Russ dropped to his knees and with tears, cried out to God. But that is not the end of the story! Russ quit drinking, quit chasing, quit everything that was "fun," and began to lose favor with the Hollywood crowd. He was ultimately fired by the radio station when he refused to accept a beer company as a sponsor. Hard times were upon him. He tried writing a couple of "Christian" songs but the only one that had much success was "This Old House", written for his friend Rosemary Clooney. As he continued to struggle, an old friend named John took him aside and told him, "All your troubles started when you 'got religion'," and asked if it was worth it all. Russ answered simply, "Yes." Then his friend said, "You liked your booze so much. Don't you ever miss it?" And the answer was, "No". John then said, "I don't understand how you could give it up so easily." And Russ's response was, "It's no big secret. All things are possible with God." To this John said, "That's a catchy phrase. You should write a song about it." And as they say, the rest is history. The song Russ wrote was "It Is No Secret" - "It is no secret, what God can do. What He's done for others, He'll do for you. With arms wide open, He'll welcome you. It is no secret, what God can do." etc... By the way, the friend was John Wayne, and the young preacher who refused to pray for Russ Hamblin was Billy Graham. And now you know ,"the rest of the story."



      This really touched me, hope it does the same for you! I sat, with two friends, in the picture window of a quaint restaurant just off the corner of the towns-square. The food and the company were both especially good that day. As we talked, my attention was drawn outside, across the street. There, walking into town, was a man who appeared to be carrying all his worldly goods on his back. He was carrying, a well-worn sign that read, "I will work for food." My heart sank. I brought him to the attention of my friends and noticed that others around us had stopped eating to focus on him. Heads moved in a mixture of sadness and disbelief. We continued with our meal, but his image lingered in my mind. We finished our meal and went our separate ways. I had errands to do and quickly set out to accomplish them. I glanced toward the town square, looking somewhat halfheartedly for the strange visitor. I was fearful, knowing that seeing him again would call some response. I drove through town and saw nothing of him. I made some purchases at a store and got back in my car. Deep within me, the Spirit of God kept speaking to me: "Don't go back to the office until you've at least driven once more around the square." And so, with some hesitancy, I headed back into town. As I turned the square's third corner. I saw him. He was standing on the steps of the storefront church, going through his sack. I stopped and looked; feeling both compelled to speak to him, yet wanting to drive on. The empty parking space on the corner seemed to be a sign from God: an invitation to park. I pulled in, got out and approached the town's newest visitor. "Looking for the pastor?" I asked. "Not really," he replied, "just resting." "Have you eaten today?" "Oh, I ate something early this morning." "Would you like to have lunch with me?" "Do you have some work I could do for you?" "No work," I replied. "I commute here to work from the city, but I would like to take you to lunch." "Sure," he replied with a smile. As he began to gather his things. I asked some surface questions. "Where you headed?" "St. Louis." "Where you from?" "Oh, all over; mostly Florida." "How long you been walking?" "Fourteen years," came the reply. I knew I had met someone unusual. We sat across from each other in the same restaurant I had left earlier. His face was weathered slightly beyond his 38 years. His eyes were dark yet clear, and he spoke with an eloquence and articulation that was startling. He removed his jacket to reveal a bright red T-shirt that said, "Jesus is The Never Ending Story." Then Daniel's story began to unfold. He had seen rough times early in life. He'd made some wrong choices and reaped the consequences. Fourteen years earlier, while backpacking across the country, he had stopped on the beach in Daytona. He tried to hire on with some men who were putting up a large tent and some equipment. A concert, he thought. He was hired, but the tent would not house a concert but revival services, and in those services he saw life more clearly. He gave his life over to God. "Nothing's been the same since," he said, "I felt the Lord telling me to keep walking, and so I did, some 14 years now." "Ever think of stopping?" I asked. "Oh, once in a while, when it seems to get the best of me. But God has given me this calling. I give out Bibles. That's what's in my sack. I work to buy food and Bibles, and I give them out when His Spirit leads." I sat amazed. My homeless friend was not homeless. He was on a mission and lived this way by choice. The question burned inside for a moment and then I asked: "What's it like?"! "What?" "To walk into a town carrying all your things on your back and to show your sign?" "Oh, it was humiliating at first. People would stare and make comments. Once someone tossed a piece of half-eaten bread and made a gesture that certainly didn't make me feel welcome. But then it became humbling to realize that God was using me to touch lives and change people's concepts of other folks like me." My concept was changing, too. We finished our dessert and gathered his things. Just outside the door, he paused. He turned to me and said, "Come Ye blessed of my Father and inherit the kingdom I've prepared for you. For when I was hungry you gave me food, when I was thirsty you gave me drink, a stranger and you took me in." I felt as if we were on holy ground. "Could you use another Bible?" I asked. He said he preferred a certain translation. It traveled well and was not too heavy. It was also his personal favorite. "I've read through it 14 times," he said. "I'm not sure we've got one of those, but let's stop by our church and see." I was able to find my new friend a Bible that would do well, and he seemed very grateful. "Where you headed from here?" "Well, I found this little map on the back of this amusement park coupon." "Are you hoping to hire on there for awhile?" "No, I just figure I should go there. I figure someone under that star right there needs a Bible, so that's where I'm going next." He smiled, and the warmth of his spirit radiated the sincerity of his mission. I drove him back to the town-square where we'd met two hours earlier, and as we drove, it started raining. We parked and unloaded his things. "Would you sign my autograph book?" he asked. "I like to keep messages from folks I meet." I wrote in his little book that his commitment to his calling had touched my life. I encouraged him to stay strong. And I left him with a verse of scripture from Jeremiah, "I know the plans I have for you," declared the Lord, "plans to prosper you and not to harm you. Plans to give you a future and a hope." "Thanks, man," he said. "I know we just met and we're really just strangers, but I love you." "I know," I said, "I love you, too." "The Lord! is good." "Yes, He is. How long has it been since someone hugged you?" I asked. "A long time," he replied. And so on the busy street corner in the drizzling rain, my new friend and I embraced, and I felt deep inside that I had been changed. He put his things on his back, smiled his winning smile and said, "See you in the New Jerusalem." "I'll be there!" was my reply. He began his journey again. He headed away with his sign dangling from his bedroll and pack of Bibles. He stopped, turned and said, "When you see something that makes you think of me, will you pray for me?" "You bet," I shouted back, "God bless." "God bless." And that was the last I saw of him. Late that evening as I left my office, the wind blew strong. The cold front had settled hard upon the town. I bundled up and hurried to my car. As I sat back and reached for the emergency brake, I saw them... a pair of well-worn brown work gloves neatly laid over the length of the handle. I picked them up and thought of my friend and wondered if his hands would stay warm that night without them. I remembered his words: "If you see something that makes you think of me, will you pray for me?" Today his gloves lie on my desk in my office. They help me to see the world and its people in a new way, and they help me remember those two hours with my unique friend and to pray for his ministry. "See you in the New Jerusalem," he said. Yes, Daniel, I know I will... If this story touched you, forward it to a friend! "I shall pass this way but once. Therefore, any good that I can do or any kindness that I can show, let me do it now, for I shall not pass this way again.



Man on airplane next to little boy



Right before the jet way door closed, I scrambled aboard the plane going from LA to Chicago, lugging my laptop and overstuffed briefcase. It was the first leg of an important business trip a few weeks before Christmas, and I was running late. I had a ton of work to catch up on. Half wishing, half praying I muttered, "Please God, do me a favor; let there be an empty seat next to mine, I don't need any distractions." I was on the aisle in a two seat row. Across sat a businesswoman with her nose buried in a newspaper. No problem. But in the seat beside mine, next to the window, was a young boy wearing a big red tag around his neck: Minor Traveling Unattended. The kid sat perfectly still, hands in his lap, eyes straight ahead. He'd probably been told never to talk to strangers. Good, I thought. Then the flight attendant came by. "Michael, I have to sit down because we're about to take off," she said to the little boy. "This nice man will answer any of your questions, okay?" Did I have a choice? I offered my hand, and Michael shook it twice, straight up and down. "Hi, I'm Jerry," I said. "You must be about seven years old." "I'll bet you don't have any kids," he responded. "Why do you think that? Sure I do." I took out my wallet to show him pictures. "Because I'm six." "I was way off, huh?" The captains' voice came over the speakers, "Flight attendants, prepare for takeoff." Michael pulled his seat belt tighter and gripped the armrests as the jet engines roared. I leaned over, "Right about now, I usually say a prayer. I asked God to keep the plane safe and to send angels to protect us." "Amen," he said, then added, "but I'm not afraid of dying. I'm not afraid because my mama's already in Heaven." "I'm sorry." I said. "Why are you sorry?" he asked, peering out the window as the plane lifted off. "I'm sorry you don't have your mama here." My briefcase jostled at my feet, reminding me of all the work I needed to do. "Look at those boats down there!" Michael said as the plane banked over the Pacific. "Where are they going?" "Just going sailing, having a good time. And there's probably a fishing boat full of guys like you and me." "Doing what?" he asked. "Just fishing, maybe for bass or tuna. Does your dad ever take you fishing?" "I don't have a dad," Michael sadly responded. Only six years old and he didn't have a dad, and his Mom had died, and here he was flying halfway across the country all by himself. The least I could do was make sure he had a good flight. With my foot I pushed my briefcase under my seat. "Do they have a bathroom here?" he asked, squirming a little. "Sure," I said, "let me take you there." I showed him how to work the "Occupied" sign, and what buttons to push on the sink, then he closed the door. When he emerged, he wore a wet shirt and a huge smile, "That sink shoots water everywhere!" The attendants smiled. Michael got the VIP treatment from the crew during snack time. I took out my laptop and tried to work on a talk I had to give, but my mind kept going to Michael. I couldn't stop looking at the crumpled grocery bag on the floor by his seat. He'd told me that everything he owned was in that bag. Poor kid. While Michael was getting a tour of the cockpit, the flight attendant told me his grandmother would pick him up in Chicago. In the seat pocket a large manila envelope held all the paperwork regarding his custody. He came back explaining, "I got wings! I got cards! I got more peanuts. I saw the pilot and he said I could come back anytime!" For a while he stared at the manila envelope. "What are you thinking?" I asked Michael. He didn't answer. He buried his face in his hands and started sobbing. It had been years since I'd heard a little one cry like that. My kids were grown -- still I don't think they'd ever cried so hard. I rubbed his back and wondered where the flight attendant was. "What's the matter buddy?" I asked. All I got were muffled words "I don't know my grandma. Mama didn't want her to come visit and see her sick. What if Grandma doesn't want me? Where will I go?" "Michael, do you remember the Christmas story? Mary and Joseph and the baby Jesus? Remember how they came to Bethlehem just before Jesus was born? It was late and cold, and they didn't have anywhere to stay, no family, no hotels, not even hospitals where babies could be born. Well, God was watching out for them. He found them a place to stay; a stable with animals." "Wait, wait," Michael tugged on my sleeve. "I know Jesus. I remember now." Then he closed his eyes, lifted his head and began to sing. His voice rang out with a strength that rocked his tiny frame. "Jeeesus looooves me--thiiiiiis I knowwwwwww. For the Biiiiiible tells meeeeee sooooo....." Passengers turned or stood up to see the little boy who made the large sound. Michael didn't notice his audience. With his eyes shut tight and voice lifted high, he was in a good place. "You've got a great voice," I told him when he was done. "I've never heard anyone sing like that." "Mama said God gave me good pipes just like my grandma's," he said. "My grandma loves to sing, she sings in her church choir." "Well, I'll bet you can sing there, too. The two of you will be running that choir." The seat belt sign came on as we approached O'Hare. The flight attendant came by and said we just have a few minutes now, but she told Michael it's important that he put on his seat belt. People started stirring in their seats, like the kids before the final school bell. By the time the seat belt sign went off, passengers were rushing down the aisle. Michael and I stayed seated. "Are you gonna go with me?" he asked. "I wouldn't miss it for the world buddy!" I assured him. Clutching his bag and the manila envelope in one hand, he grabbed my hand with the other. The two of us followed the flight attendant down the jet way. All the noises of the airport seemed to fill the corridor. Michael stopped, flipping his hand from mine, he dropped to his knees. His mouth quivered. His eyes brimmed with tears. "What's wrong Michael? I'll carry you if you want." He opened his mouth and moved his lips, but it was as if his words were stuck in his throat. When I knelt next to him, he grabbed my neck. I felt his warm, wet face as he whispered in my ear, "I want my mama!" I tried to stand, but Michael squeezed my neck even harder. Then I heard a rattle of footsteps on the corridor's metal floor. "Is that you, baby?" I couldn't see the woman behind me, but I heard the warmth in her voice. "Oh baby," she cried. "Come here. Grandma loves you so much. I need a hug, baby. Let go of that nice man." She knelt beside Michael and me. Michael's grandma stroked his arm. I smelled a hint of orange blossoms. "You've got folks waiting for you out there, Michael. Do you know that you've got aunts, and uncles and cousins?" She patted his skinny shoulders and started humming. Then she lifted her head and sang. I wondered if the flight attendant told her what to sing, or maybe she just knew what was right. Her strong, clear voice filled the passageway, "Jesus loves me -- this I know..." Michael's gasps quieted. Still holding him, I rose, nodded hello to his grandma and watched her pick up the grocery bag. Right before we got to the doorway to the terminal, Michael loosened his grip around my neck and reached for his grandma. As soon as she walked across the threshold with him, cheers erupted. From the size of the crowed, I figured family, friends, pastors, elders, deacons, choir members and most of the neighbors had come to meet Michael. A tall man tugged on Michael's ear and pulled off the red sign around his neck. It no longer applied. As I made my way to the gate for my connecting flight, I barely noticed the weight of my overstuffed briefcase and laptop. I started to wonder who would be in the seat next to mine this time...... And I smiled.   Be Blessed!



Tis Carol's Place
  The Argument

Jesus and Satan have an argument as to who is the better computer programmer. This goes on for a few hours until they come to an agreement to hold a contest, with God to be the judge. They set themselves before their computers and begin. They type furiously, lines of code streaming up the screen for several hours straight. Seconds before the end of the competition, a bolt of lightning strikes, taking out the electricity. Moments later, the power is restored, and God announces that the contest is over. He asks Satan to show what he has come up with. Satan is visibly upset and cries, "I have nothing. I lost it all when the power went out." "Very well, then," says God, "let us see if Jesus fared any better..." Jesus enters a command and the screen comes to life with a vivid display, and voices of an angelic choir pour forth from the speakers... Satan is astonished. He stutters, "B-b-but how? I lost everything, yet Jesus' program is intact! How did he do it?" God chuckles, "Everybody knows...Jesus saves!
  


A Frail Old Angels Cry

Last night I had a dream It had a tale to tell. I dreamed I saw an Angel; Poor thing, he wasn't feeling well. His body bruised and battered His wings were ripped and torn This Angel could hardly walk, He looked so tired and worn. I walked right up to him to ask; Angel? How can this be? He turned around and paused a (bit), Then he spoke these words to me: "I'm Your Guardian Angel, A great task as you can see. You've run amok most all your life: Look what it's done to me. These bruises are from shielding Ýou In times both dire and íll. Those alcoholic bouts and drugs you've used I've often paid the bill You see my wings are ripped and torn; How often they have flown you From evils unaware. Each mark is it's own story of deadly wounds destroyed. You made me wish~~more than once- That I was unemployed. If only you could make ít Standing on your own; Oh, don't you fret  or worry but please try to remember I'm getting old and frail. I could not believe all I had heard, Let alone how much he cared. I wept upon his shoulder, Then left him ín despair. The next day I sat and pondered: Should I really try? Ånd ín the distance I thought I heard; A frail Old Angel Cry.

Author unknown


   King James Version (KJV) YY 



    Psa 23:1  [[A Psalm of David.]] The LORD [is] my shepherd; I shall not want.     Psa 23:2  He maketh me to lie down in green pastures: he leadeth me beside the still waters.     Psa 23:3  He restoreth my soul: he leadeth me in the paths of righteousness for his name's sake.     Psa 23:4  Yea, though I walk through the valley of the shadow of death, I will fear no evil: for thou [art] with me; thy rod and thy staff they comfort me.     Psa 23:5  Thou preparest a table before me in the presence of mine enemies: thou anointest my head with oil; my cup runneth over.     Psa 23:6  Surely goodness and mercy shall follow me all the days of my life: and I will dwell in the house of the LORD for ever.

Online Bible (KJV)

This is a very good reference bible

Blue Letter Bible 

e-sword study bible Download

The word.net Download

Facebook page
TheEphesusChurchOfGod





Let the spirit lead you in all truth


Jewish Midis

Exodus
LetMyPeopleGo1
yerida
heiveinushalom
erev_she
maavrech
hineimatov
frailach
shalom
bashana
zemer_atik
DavidDance
sedernajt
shibolet
havah
shimush
zum
patuah
Sabbath

Traditional


Amazing Grace
Because He Lives
Bridge Over Troubled Water
Just A Closer Walk
I will meet you
Father Along
In The Garden
He Is Lord
Holy Holy Holy
Golden Bells
How Great Thow Art
Just As I Am
Lords Prayer
Love Lifted Me
Our God
Praise Him>
lighthouse
Old Rugged Cross
It IS No Secret
Bringing In The Sheaves>
Shine Jesus Shine
Sweet Holy Spirit

---
The SHOFAR PAGE

I found this at "http://home.clear.net.nz/pages/p.huepler/Shofar.htm"
Sounds of the Shofar

tekiah
shevar
teruah
combation of all




message of the SHOFAR

SHOFAR Is Hebrew for a trumpet made from a Ram's Horn
What's it all about? Anywhere in the Old Testament where it is translated trumpet, the Hebrew word used is SHOFAR.   The LORD led us to the story of Gideon (Judges 7) - how HE sent Gideon's 300 to do battle with a heavily armed enemy that numbered many thousands.  However, HE instructed Gideon to go out with a pitcher and torch in one hand, and a Shofar in the other hand.  At the appointed time, the 300 blew their Shofars in unity, which firstly caused a restlessness in the enemies camp, resulting in their total confusion to the point of them turning on each other and killing each other with their swords.  We also see in the story of Joshua that he too, won the war by blowing the Shofar.
I believe that the LORD is in the process of restoring to His People, all of the truths that have been stolen by the devil over the last 2000 years.  If the devil made a point of taking it, then we can be sure there is power in it - he doesn't bother with trivialities!  We have in the Shofar, a powerful tool for our Worship and a powerful weapon for our Spiritual Warfare. In the Bible, the blowing of the Shofar was first heard when God called Moses to the summit of Mt. Sinai to receive the tablets of the Law.  And, it will be sounded at the end of days to announce the return of the Messiah and the rapture of His Bride (1 Thess. 4:16). Scriptural Significance for Blowing the Shofar GOD Himself blows it! - Zech. 9:14  "Then the LORD will appear over them and His arrow will go forth like lightening; and the LORD GOD will blow the SHOFAR, and will march in the storm winds of the south." Gives commands to angelic hosts - Matt. 24:31 "And HE will send forth His angels with a great SHOFAR and they will gather together His elect from the four winds, from one end of the sky to the other." Priestly instrument of praise and worship - Chr. 29:26 "And the Levites stood with the musical instruments of David, and the priests with the SHOFAR's."   2 Chr. 29:28 "While the whole assembly worshipped, the singers also sang and the SHOFARs. sounded; all this continued until the burnt offering was finished."   Ps. 150:3 "Praise Him with the SHOFAR sound; praise Him with harp and lyre."  PS. 98:6 "With SHOFARs and the sound of the horn shout joyfully before the King, the LORD."  2 Sam. 6:15 "So David and all the house of Israel were bringing up the ark of the LORD with shouting and the sound of the SHOFAR."  IS. 27:13 "It will come about also in that day that a great SHOFAR will be blown; and those who were perishing and scattered will come and worship the LORD in the holy mountain..." A powerful catalyst to bring the glory of God - 2 Chr. 5:13 "in unison when the SHOFARER's and the singers were to make themselves heard with one voice to praise and to glorify the LORD, and when they lifted up their voice accompanied by the SHOFARs and cymbals and instruments of music, and when they praised the LORD saying, 'He indeed is good for His lovingkindness is everlasting,' then the house of the LORD, was filled with a cloud...' " Instrument used during great celebration - 1 Chr. 133:8 "And David and all Israel were celebrating before GOD with all their might, even with songs and with lyres, harps, tambourines, cymbals, and with SHOFARS." Essential in going to War - Num. 10:9 "And when you go to war in your land against the adversary who attacks you, then you shall sound an alarm with the SHOFARs, that you may be remembered before the LORD your God, and be saved from your enemies." To be blown constantly in battle -  Josh. 6:8-9 "And it was so, that when Joshua had spoken to the people, the seven priests carrying the seven SHOFARS of rams' horns before the LORD went forward and blew the SHOFARS; and the ark of the covenant of the LORD followed them.  And the armed men went before the priests who blew the SHOFARS, and the rear  guard came after the ark, while they continued to blow the SHOFARS." Corporate blowing is powerful - Judges 7:8 "So the 300 men took the people's provisions and their SHOFARS into their hands.  And Gideon sent all other men of Israel, each to his tent, but retained the 300 men; and the camp of Midian was below him in the valley."  Judges 7:20 "When the three companies blew the SHOFARS and broke the pitchers, they held the torches in their left hands and the SHOFARS in their right hands for blowing, and cried, 'A sword for the LORD and for Gideon' "  Judges 7:22 "And when they blew 300 SHOFARS, the LORD set the sword of one against another even throughout the whole army and the army fled." Heralds the Day of the LORD - Joel 2:1 "Blow a SHOFAR in Zion, and sound an alarm on My Holy mountain! Let all the inhabitants of the land tremble, for the day of the LORD is coming; surely it is near." A SHOFAR will announce the 2nd Coming of Messiah - 1 Thess. 4:16 "For the LORD Himself will descend from heaven with a shout, with the voice of the archangel, with the SHOFAR of God and the dead in Christ shall rise." A SHOFAR will be blown before the dead rise - 1 Cor. 15:52 "in a moment, in the twinkling of an eye, at the last SHOFAR; for the SHOFAR will sound, and the dead will be raised imperishable, and we shall be changed." Further Biblical References to the Blowing of the SHOFAR A call to gather for Worship2 Chron 29:26-28;  Ps. 98:6;  Ps.150:3;  2 Sam. 6:15Ushers in the presence of the LORD2 Sam. 6:15;  1 Chron. 15:14Make Proclamation1 Sam. 13:3Symbolising freedom and libertyLev. 25:9-10At the giving of the 10 CommandmentsEx. 19:16 & 19;  Ex. 20:18Sounds the alarm for warJosh. 6:4-20;  Joel 2:1;  Jer. 4:19 & 21;  Jer. 6:1 & 17At the coronation of a king1 Kings 1:34As a call to battle and warNumbers 10:9To induce fear and confusion in the enemyJudges 7:22For announcing and ushering in the weekly Sabbath and yearly festivals

Sounding the Shofar The Shofar is one of the earliest musical instruments known to humanity. It was developed by the early Hebrews and is made from the horn of an animal, usually a ram but sometimes of a sheep, goat, mountain goat, antelope, or gazelle. The shofar is blown on many different occasions: on the Jubilee Year, on Rosh Hashana (New Years), also called Yom Teru'ah (the day of blowing,), in religious rites, or as a call to war. Today the shofar is synonymous with the High Holy Days. The shofar calls The Tekiah: the "blast," one long blast with a clear tone. TekiahThe Shevarim: a "broken," sighing sound of three short calls. ShevarimThe Teruah: the "alarm," a rapid series of nine or more very short notes. TeruahThe Tekiah Gedolah: "the great Tekiah," a single unbroken blast, held as long as possible. A combination of Tekiah, Shevarim, Teruah, ending with a Tekiah Gedolah. In fact there is no certainty on what a teruah sound really is. It could be a shevarim, a teruah or a combination of both. On Rosh Hashana, several combinations are used to accommodate the various opinions.

" Awake, sleepers from your sleep! Arise, slumberers, from your slumber! Scrutinise your deeds and return to repentance and remember your creator! Those forgetters of the truth in the vanities of time and those who stray all their year in vanity and emptiness which can neither help nor save. Look to your souls, better your ways and deeds. Let each one of you abandon your evil way and your thoughts which are not good." Hilkhot Teshuvah, chapter 3 Echoing from one people group to the next the Shofar blast encircle the globe.   Notes blown by man conveying a message, a message relayed from our God in heaven to man on earth.  Those who have ears let them listen. "Awake you who slumber unaware, I herald a new dawn of warfare, as ancient instruments of Jew and Gentile unite, ancient deceptions will crumble.  Summon the repentant and obedient troops.  Tremble with holy fear and heed the call, join the mighty army, sound the alarm.  Our God is coming so be  warned, prepare for the last trumpet call." The shofar symbolises the major theme of the Days of Repentance, during which we commemorate the beginning of the world. We try to make a new start within ourselves, and to return to the beginning of the cycle. The shofar, with its powerful and profound calls, removes the obstacles before us and helps us reach this new start.

---
Headquarters
May God bless you and keep you.
 May HE cause HIS face to shine upon you and be gracious to you.
May HE turn HIS face toward you and grant you peace.

Shalom AND GOD BLESS TILL THE WORK IS DONE



































































































































































































































































































































































---